Let me introduce you to Bruno Monteiro, the animation director of Ed.
Bruno had the dream of being a basketball player, but, unfortunately, he had an injury at 14 years old that didn't let him pursuit that dream. His mother, very wisely, didn't let him be sad for too long and signed him on animation classes and... in Bruno's words "I completely fell in love right in the first class".
Bruno had his first job with his teacher studio and once he graduated he had his first big opportunity with a full time job on a feature animated film: Asterix and The Vikings. After that his purpose was clear, it were hundreds of advertising projects, feature films, short films, series and games cinematics.
In 2009, Bruno founded the leading online animation school OnFire and he had the goal, with his friend André Forni, of having a place in Brazil that could teach and form artists with international quality that could work on the national and international animation market showing the creative capacity and skills that we have in our country.
Bruno has an incredible 20 years career and collected multiple awards such as an Annecy's Cristal Award 2014 for feature film as Animation Director for "Rio 2096", Silver at Clio Awards 2017 with WCFF's "Dream" and Silver Cannes Lions 2018 with "The Fall".
Check it out Bruno's Animation Reel:
Amazing right?!
Ed's animated short is the result of the partnership between the companies Hype and OnFire that had the same dream: to create something with such a high quality, great production and team, that would show to the world what Brazil's professionals are capable of. Even without too much money this partnership made this dream possible and gave Ed life.
Bruno brought to the table all of his experience with the international market and the animation power of OnFire students that were able to learn a lot with Ed' project and put this amazing movie and the most beautiful scenes in their portfolio, which is an amazing thing to power up their career as well.
When asked about how did it feel to direct such an awesome project, Bruno highlighted that directing an animation is like acting in every single shot in real time and slow motion too, because there are thousands of frames that need to be put together and function perfectly so that the audience can forget that they are seeing a character and believe they see a breathing and living creature that has feelings, goals and aspirations.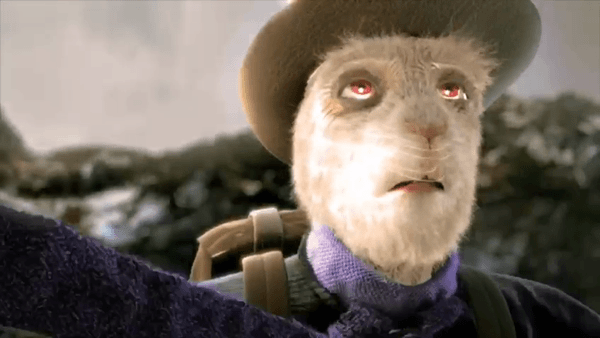 "Basically is the same as seeing a child being born because once it's ready, the short, like a child, is created to the world. We can only hope that it shines with all the strength and heart that was put during its creation."
Oh Yeah! And Ed shined a lot! The short was really well received around the world and won a lot of awards!
"Seeing Ed being so well received and opening so many doors for those who participated in its project is something that makes me smile from ear to ear!"
Being someone who believes in innovation, Bruno states that the NFT market is new and vibrant and brings a lot of debate of what we define as art until today and how we can think about it, own, negotiate and share it in this digital world. That's why the idea of funding a feature film trough NFTs is a way to experiment in this decentralized world where people can actually own some parts of this collective art piece.
If you want to learn animation and work in this field Bruno says that we are living in an animation market never seen before, there are thousands of projects being worked on, of different kinds, all at the same time and remotely too. "You can work anywhere and in any country from home with your laptop!" The streaming platforms opened the doors for a lot of exclusive productions growing this market in a big and solid way. "This makes me believe that we will have a good job market, with good professionals and good salaries for a, well, good time!!"
So there you go! This is the animation director of Ed. Great guy with great references right?! Oh Yeah... our bunny deserves only the best because he is the best!
We want to see you on our discord to help us take this project to the moooooon!!!!