Investing in a new NFT project can be scary and also challenging. How do you know you are not getting scammed with your investment? How do you know this project is legit? The answer is quite simple: credibility.
And why is it so simple? Because you can't get credibility buying followers or ads online. Sure, that can be misleading for a few moments, but credibility is something that is built over time and a lot of work. You can "measure" the credibility of a company through its time on the market, connections with other companies, clients and relationship with its employees. So, even though some amazing and real projects are made by individuals, investing in a project that has a credible company behind it is the best way to go.
So it's my pleasure to present to you: Hype Animation
Hype Animation started as Hype, a company that designed electronic architectural models. What?! That's right! Gabriel Garcia, our founder was an architecture student when he founded Hype in 2002, offering animated models for his classmates.
Hype's first studio. Oh man... check out the computers...
In 2005, Fernando Balvedi and Maurício Santos (that were also Gabriel's classmates) joined as partners to found Hype Studio, an architectural firm responsible for amazing projects like the reform of Beira-Rio Stadium in Porto Alegre.
Oh damn... to reform a whole stadium?! Talk about credibility huh...
In 2012 Hype Studio goes from electronic architectural models to advertising and starts making ads for a lot of important companies like Itaú Bank. In the same year, Guilherme Piccinini also joins Hype Studio and becomes partner in 2013.
And nooooow let's talk about our amazing milestone: ED!!
In 2013 Hype launches its own animated short: ED. This amazing rabbit actor that we all know and love. Ed has an amazing professional career, but struggles with his mental health because, let's admit, you can have it all on your life, depression hits everybody and doesn't care about how much money you have in the bank. This animated drama received 28 awards nationally and internationally and it was selected to 103 festivals around the world.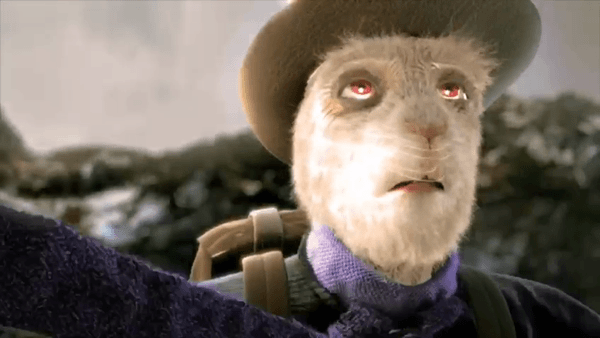 After Ed's success it was an easy call: Hype went from advertising to entertainment. And now its established as a really amazing company in this field. Hype produced a lot of great content like Dino Adventures, Tainá and the Amazon Guardians, Guitar and Drum, Angry Birds: Bubble Trouble and more!
Wanna know some companies that worked with Hype? Ok, there you go:
Oh yeah, i'ts not any company that is behind Ed's NFT project. It's a serious company with a dedicated team that is working really hard to make this feature movie come true! That's why our NFTs are so good with perfect lighting and texture, it's not an app that creates them, it's a whole team of specialized people!
Ohhhhhhh man... knowing all of that it's easier to trust in Ed's NFT Project right? Now you've seen our faces, our work place (well, let's be honest: this movie was recorded before the pandemic, now half of our team works from home in their pajamas) and you know our story. Welcome to our world! LET'S MAKE A MOVIE!